A Simple and EffectivePoint Of Sale
SchoolTracs' modern approach to student enrolment software gives you a powerful point of sale for upcoming courses, educational books, specialist equipment and much more.
Start Your Free Trial Now
We've Turned Class Registration Software Into An Intuitive 1-Click Process
SchoolTracs is here to save you time and reduce human errors by automatically linking any updated receipts to their corresponding timetables. Our student enrollment software gives you an intuitive POS command centre that allows you to enroll students to courses, sell educational aids, add deposits, automatically transfer receipts to Excel for the closing register , you can stay fully informed with all your students' essential information and course histories.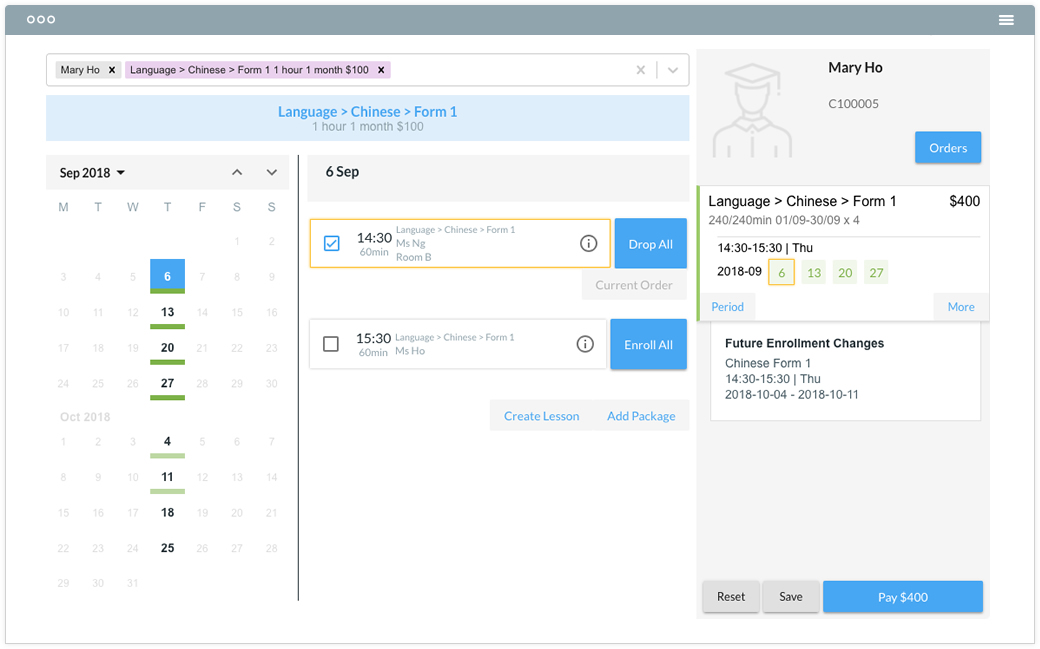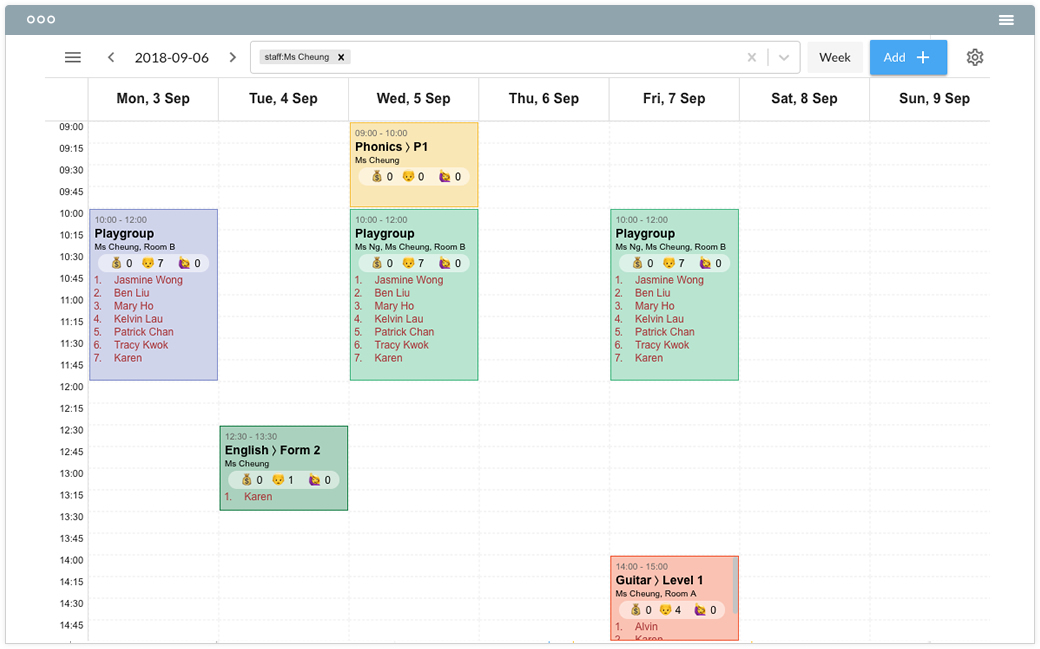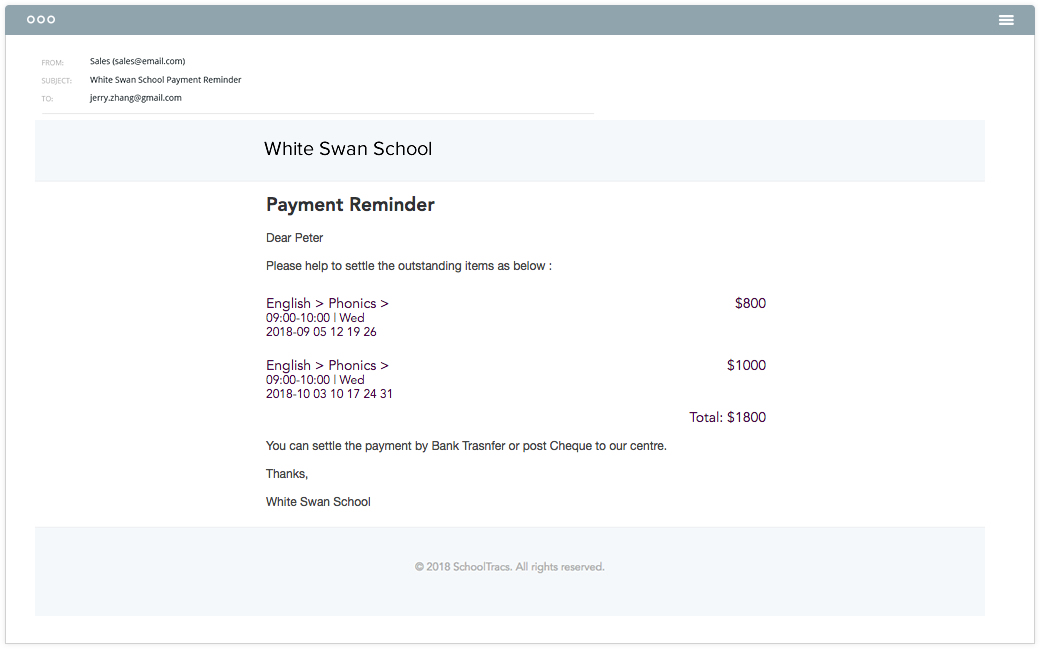 Quick Course Enrolment

Take control of your school register by quickly enrolling students for private lessons, single and multiple courses as well as upcoming classes.

Automated Timetable Updates

Our 1-click class registration software automatically adds new and existing students into your timetables after they've been enrolled on courses.

Recurring Courses Reminders

Adding recurring payments into SchoolTracs automatically creates a reminder that will calculate future payments at a point you decide. This reminder will also be sent to clients via email and SMS as a friendly reminder for upcoming payments.
Detailed and Professional
Customizable Receipts
At SchoolTracs, we understand the importance in taking care of the student enrolment process efficiently and giving you the tools to present your brand professionally.

Our student enrolment software gives you the ability to customize receipts for your educational services and items with ease. Present your educational establishment in the way you see fit by customizing every aspect of your receipts to reflect the unique purchases of each student.

Add your logo and branding, student information, discounts, course specific names, send out receipts by number.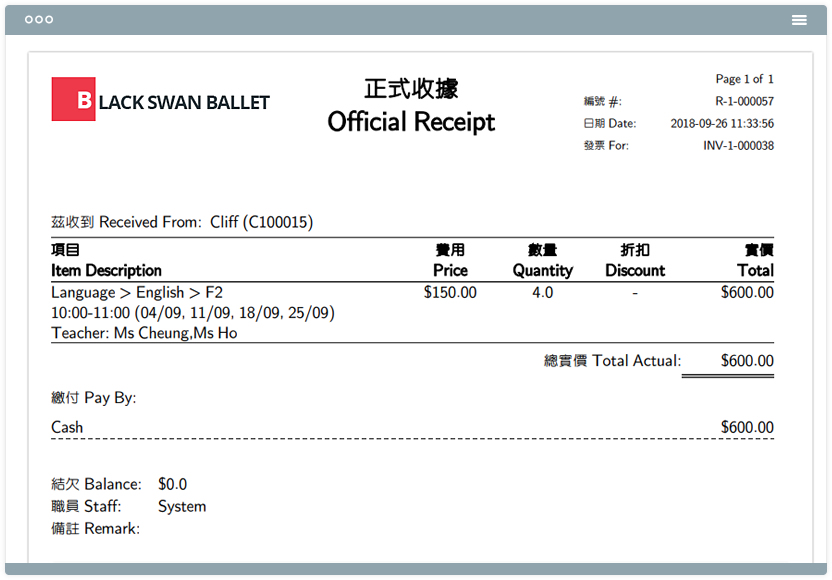 A Powerful Register Module
Keeping your cash drawer accurate and up-to-date has never been easier thanks to SchoolTracs. The powerful register module included with SchoolTracs allows you to print out detailed daily or weekly cashier reports so that you can truly stay on top of your cash flow at all times.