Schooltracs empowers educational institutions to efficiently document student progress, store important files, and facilitate effective collaboration. With its comprehensive features, Schooltracs provides a holistic solution for managing journals, ensuring easy access, and enhancing communication between teachers, students, and parents.
One of the key functionalities of Schooltracs is its ability to facilitate various use cases that contribute to effective documentation and organization:
Assessment or Progress Tracking
Teachers can utilize Schooltracs to upload and store student assessments and progress reports. This feature allows for easy tracking and monitoring of students' academic development over time. By having a centralized platform to store and access these important documents, teachers can gain valuable insights into each student's progress and tailor their teaching strategies accordingly.
Homework Management
Schooltracs simplifies homework management by allowing teachers to upload digital copies of homework assignments. Students can conveniently access and download their assignments, ensuring they have the necessary materials to complete their tasks. This feature streamlines the distribution of homework and reduces the chances of assignments being misplaced or forgotten.
Painting Portfolio Showcase
For art classes, Schooltracs provides a platform to showcase students' artwork. Teachers can upload images of students' paintings, creating a digital portfolio that can be easily accessed and shared. This feature enables students to showcase their artistic creations, fostering creativity and providing a digital record of their progress and achievements.
Certification Records
Schooltracs enables the upload of students' certification documents, facilitating centralized record-keeping. Whether it's diplomas, awards, or other credentials, Schooltracs ensures that important certification documents are securely stored and easily accessible when needed. This feature enhances administrative efficiency and allows for seamless verification of students' accomplishments.

In addition to these use cases, Schooltracs offers robust features to streamline the process of storing and managing documents and photos:
Store Documents and Photos
Schooltracs allows users to easily upload and store PDF documents and photos. This feature captures important student information and achievements, such as consent forms, or project presentations.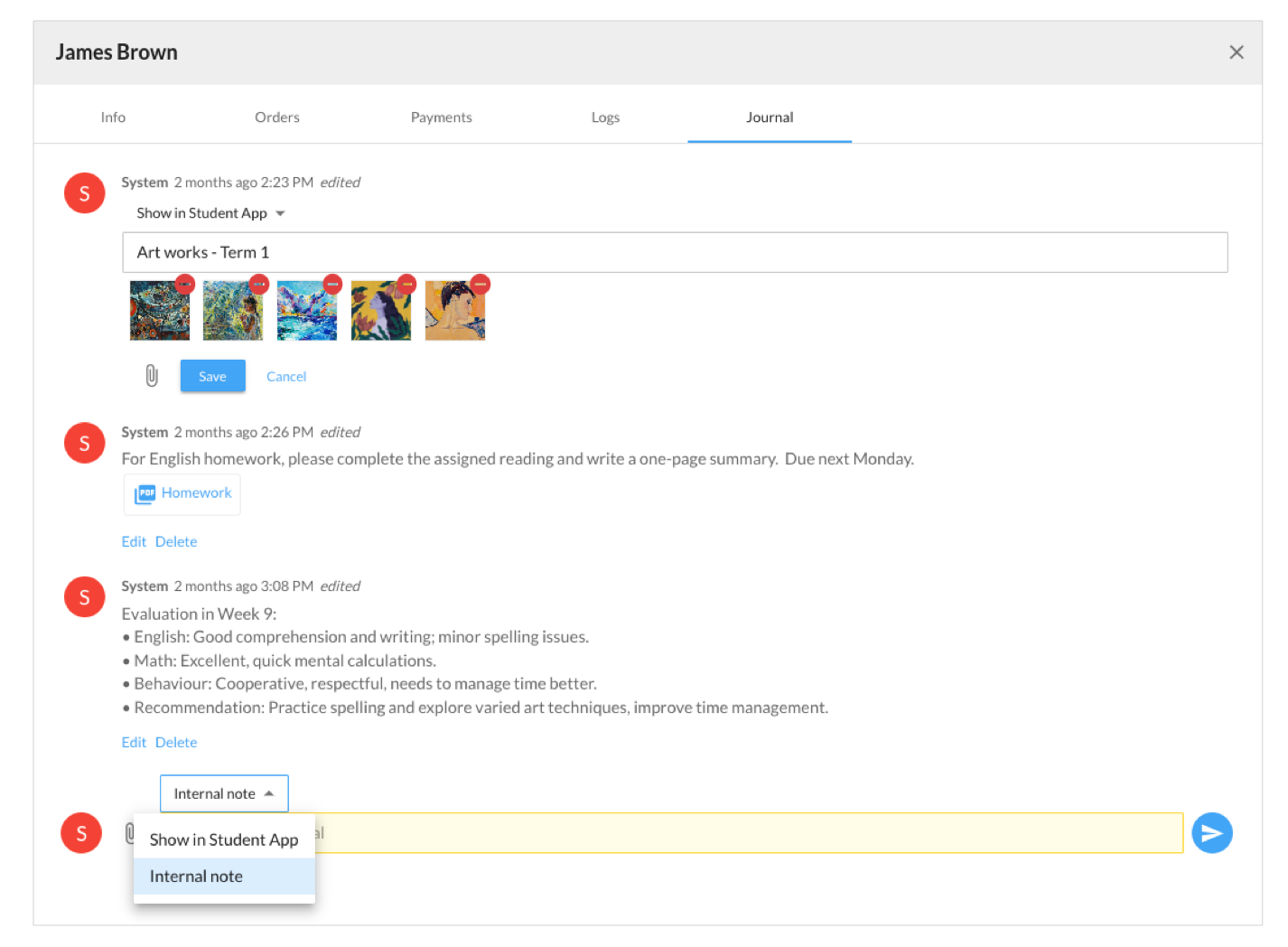 Edit or Delete Journal Entries
Maintaining accurate and up-to-date journal entries is crucial for effective record-keeping. Schooltracs allows users to easily edit or delete old journal entries, providing flexibility and ensuring that the database remains relevant and reliable. This feature empowers educators to keep their documentation organized and reflective of the most current information.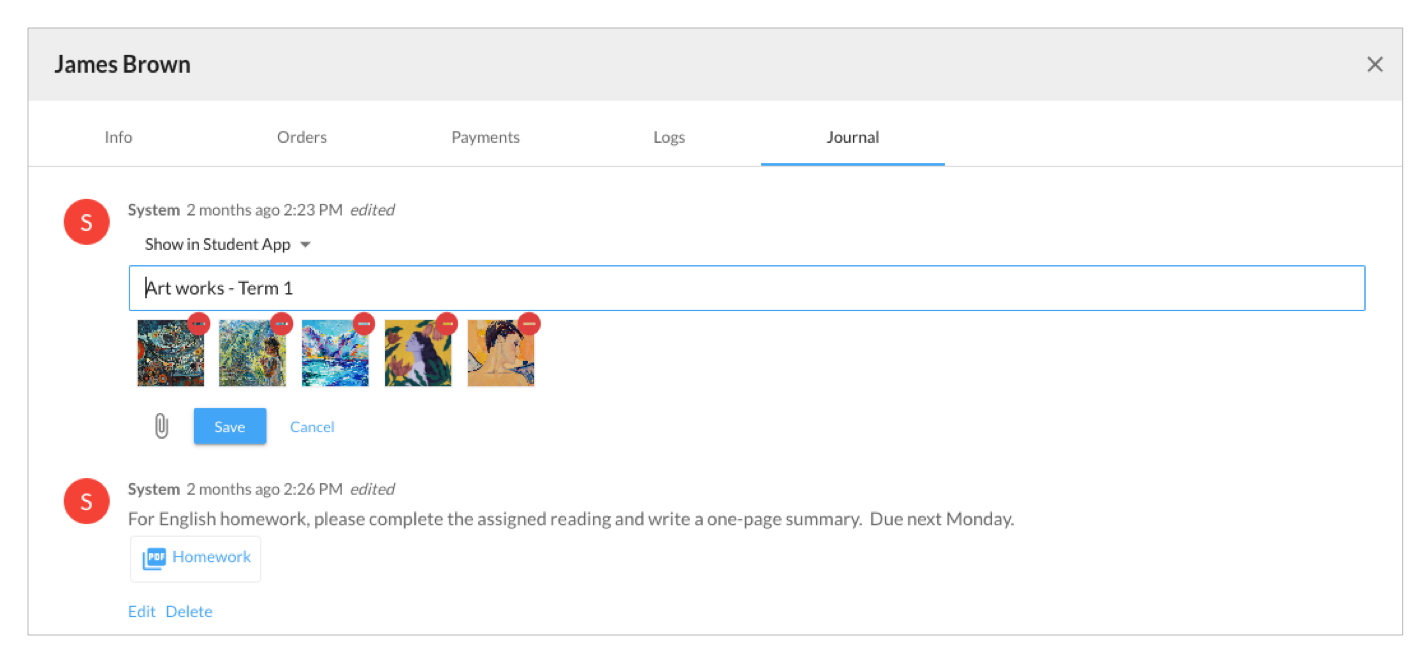 Access Materials via Web or Mobile App
Schooltracs supports both web and mobile app access, providing flexibility and convenience for teachers and students. Through the web interface, teachers can manage and organize their documents and materials with ease. Students can review their progress, access learning materials, and download necessary resources from anywhere using the Schooltracs mobile app. This seamless accessibility ensures that teachers and students can stay connected and informed, regardless of their location.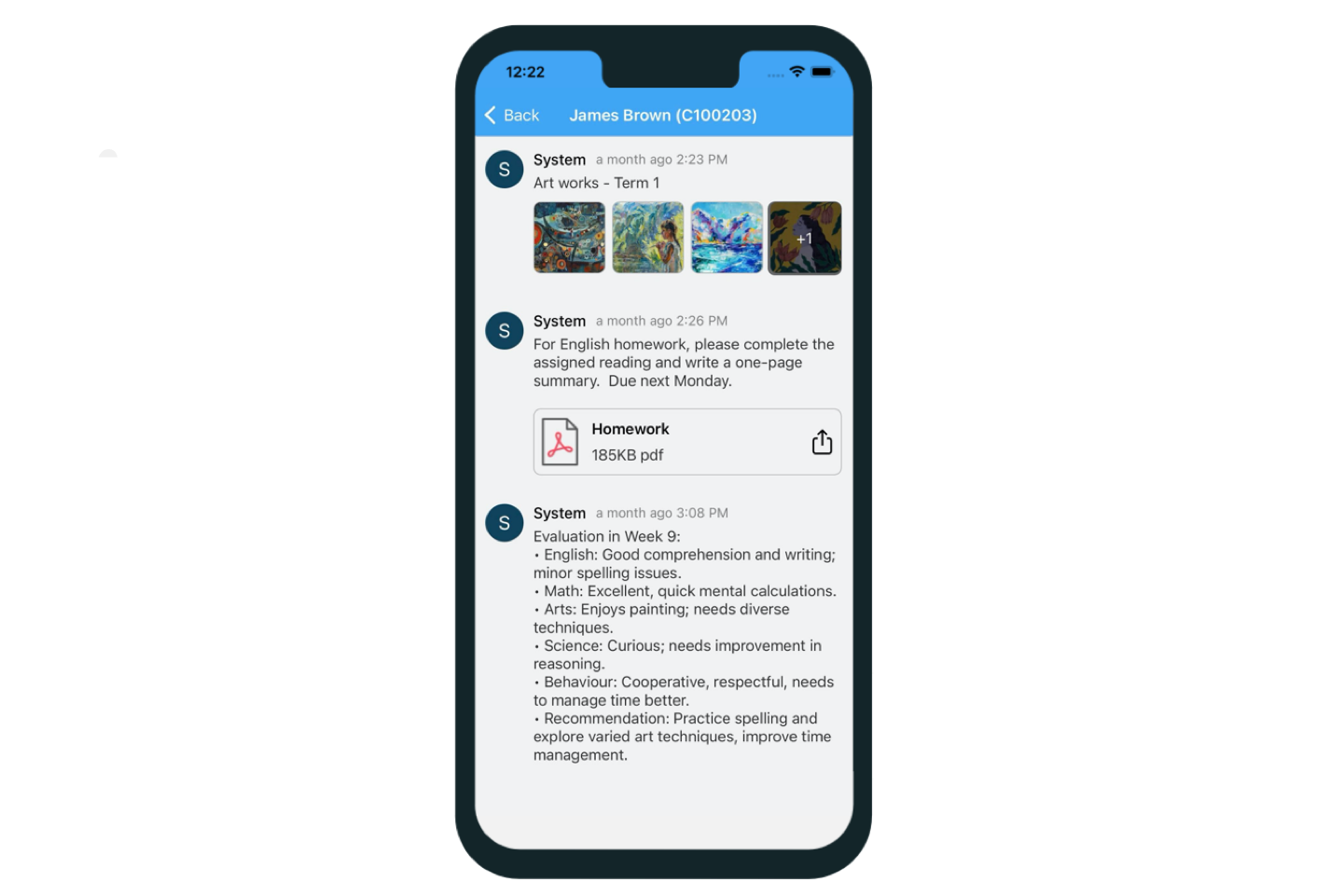 By utilizing Schooltracs' comprehensive documentation and file management features, educational institutions can streamline administrative tasks, enhance communication and collaboration, and create a more efficient and organized learning environment. Schooltracs empowers educators to focus on what matters most - delivering quality education and supporting student growth.