We are incredibly excited to bring to you a significant upgrade to the Schooltracs online payment system. In our quest to continually enhance your experience and diversify the range of payment options available, we've accomplished a notable milestone by integrating Schooltracs with a payment gateway, QFPay.
QFPay payment options
This strategic integration with QFPay opens up an impressive array of payment options for your students. These include globally recognized payment methods like Visa and Mastercard, popular mobile payment solutions like PayMe, Alipay, and WeChat Pay, the well-regarded Union Pay, and the efficient Fast Payment System (FPS). The integration of these payment methods into our Schooltracs system signifies our commitment to facilitating a smooth, quick, and secure payment process for all our users.

Online pay in online store or mobile app
Upon successful integration of QFPay into the Schooltracs platform, your students will be able to complete their payments via two convenient channels - the Schooltracs mobile app or the online store. This augmentation not only simplifies the transaction process but also dramatically accelerates it, thereby reducing the time and effort your students need to spend on administrative tasks.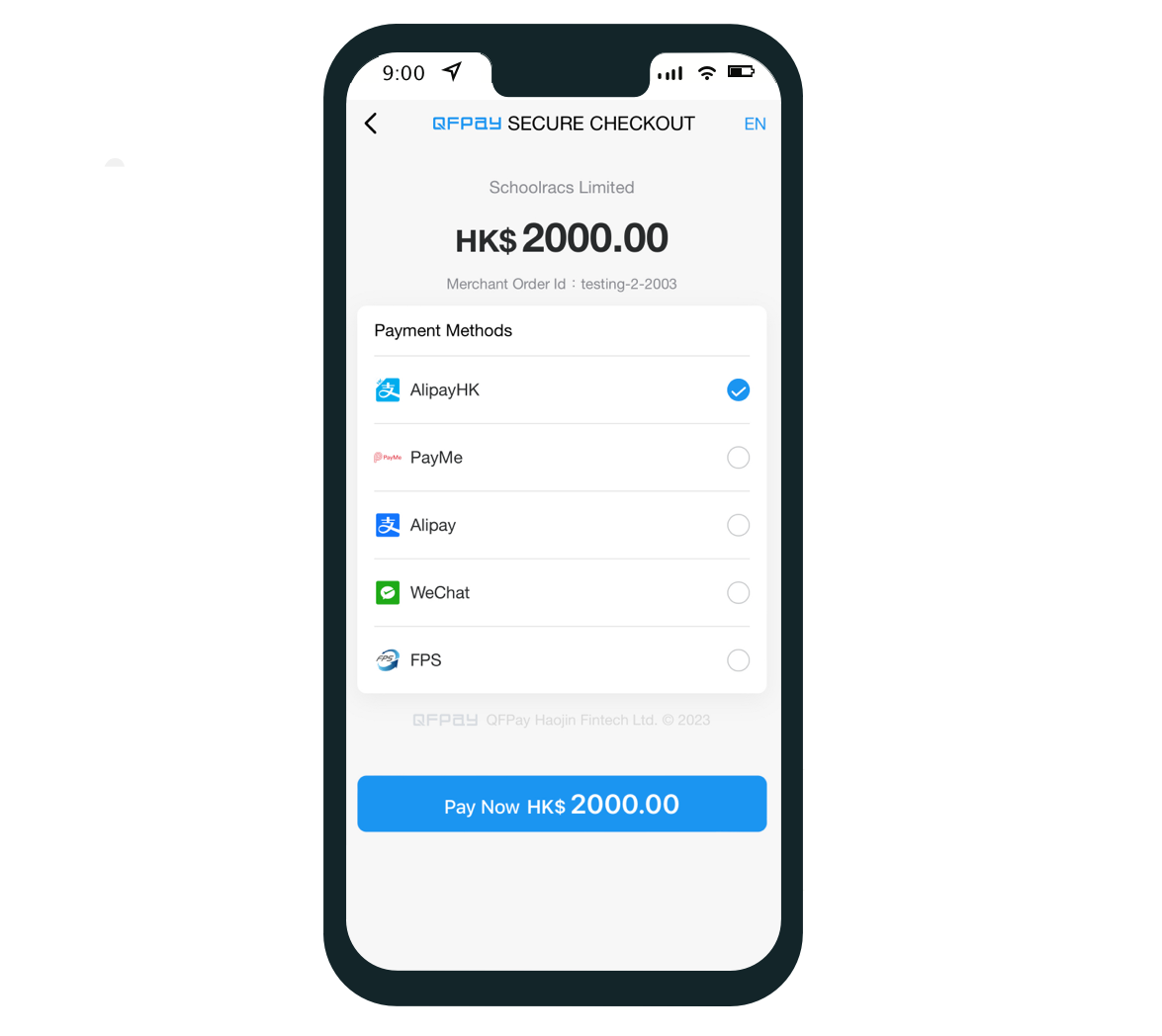 QFPay pricing
To ensure transparency, we're providing you with a link to QFPay pricing on their official website at https://www.qfpay.global. There are no hidden setup fees associated with this integration.