Schooltracs timetable is specifically designed for education centers to meet their need of daily operation as students apply leave frequently and you need to reschedule the timetable.
Mobile App for applying leave
Students can use Schooltracs mobile App to apply for leave, then the admin can approve students' leave applications on the system and arrange make-up lessons for the students.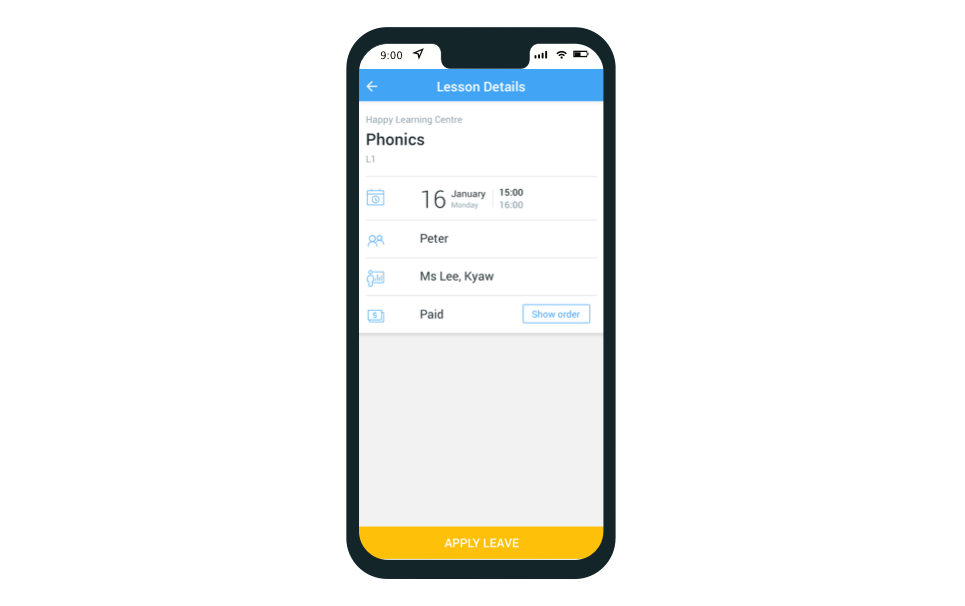 Arrange make-up lesson in timetable
Every time slot has students' names showing which students attend the class. When admin reschedule make-up lessons for students, the original lesson and the make-up lesson will have records for you to trace the make-up lesson rescheduled from which lesson.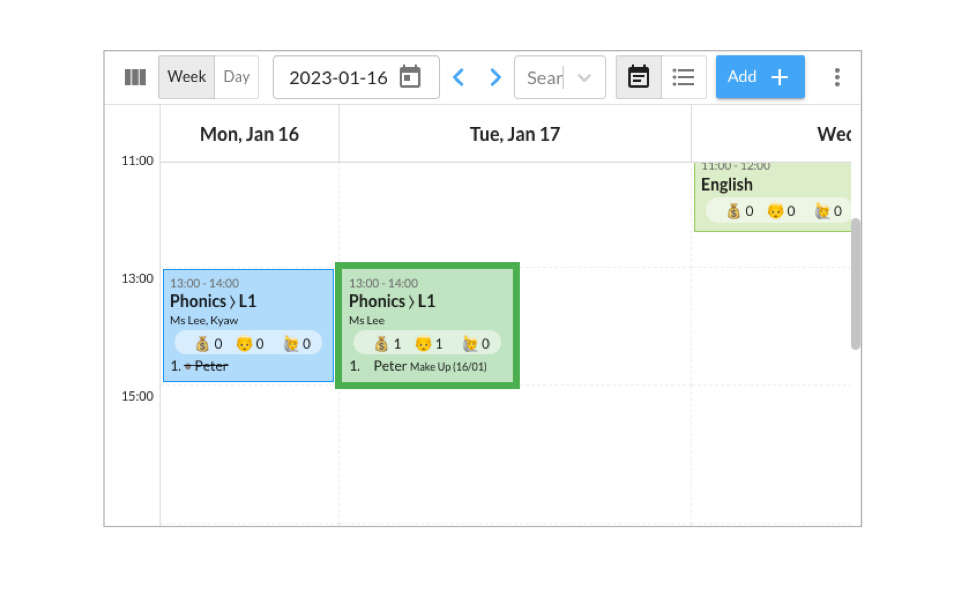 Notify students the make-up lesson date and time
After the admin reschedules the lesson, they can send notification to the student mobile App to confirm with students the make-up lesson date and time.