Are you tired of the monthly payroll rush and the stress it brings? Schooltracs is here to help. Our comprehensive payroll system takes care of attendance consolidation, lesson rescheduling, and salary calculation, allowing you to focus on more important tasks. No more headaches from dealing with spreadsheets and manual calculations - let Schooltracs streamline your payroll process.
Personalize salary policy for individual staff contracts
With Schooltracs, calculating salaries becomes a breeze. You have the flexibility to base salary calculations on working hours or the number of students. Set hourly rates or rates per student, and let Schooltracs take care of the rest. Our system seamlessly integrates with teacher schedules, automatically fetching the necessary information to generate batch payslips with just a single click. Say goodbye to tedious manual calculations and hello to accurate, efficient payroll processing.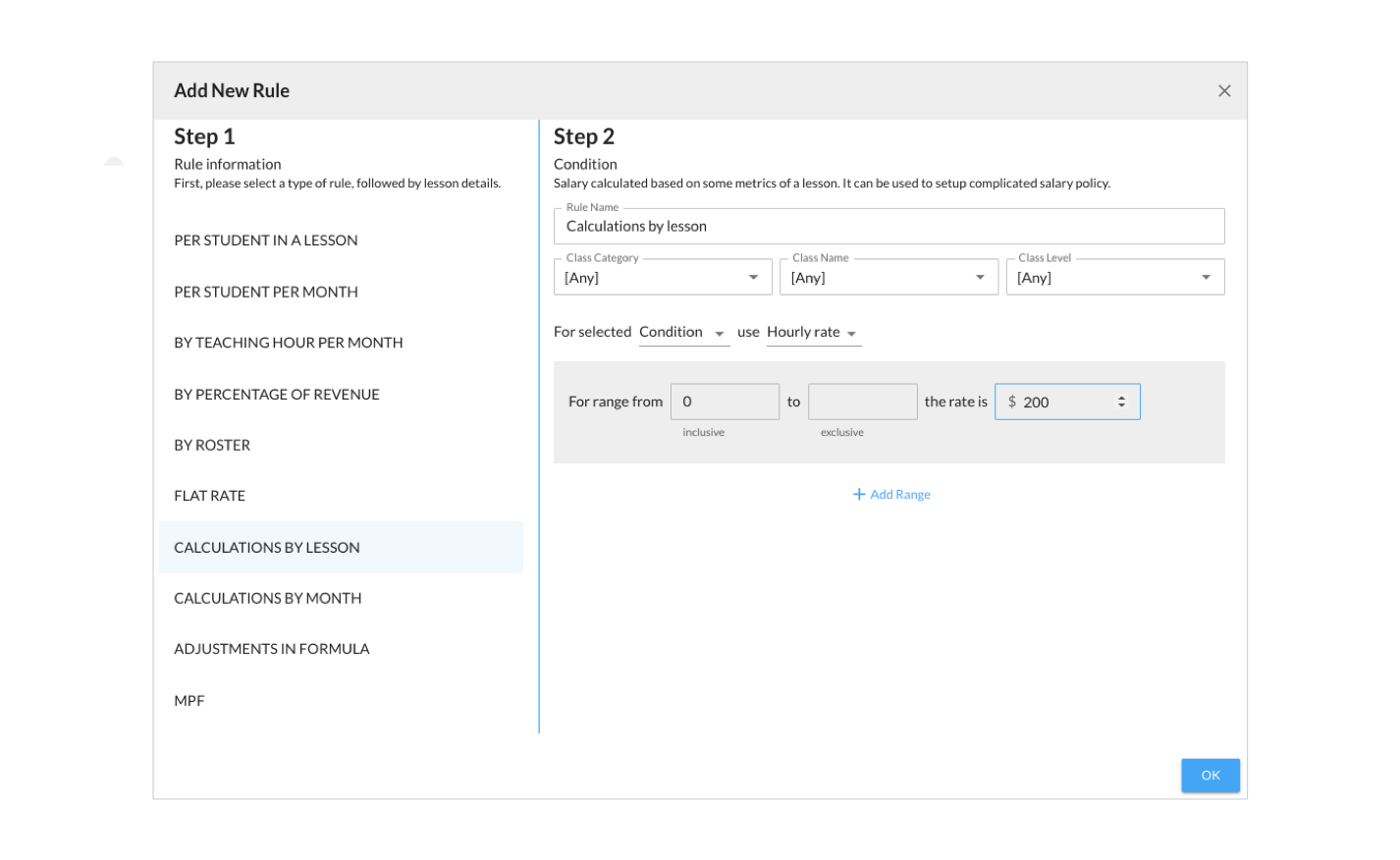 ---
Create detailed payslips with complete class information
Transparency is key when it comes to salary calculations. Schooltracs provides teachers with detailed payslips that outline salary calculations in a transparent manner. These payslips are automatically generated and contain comprehensive class information, including details of lessons taught and student attendance records. Teachers can easily review their payslips and have a complete overview of their earnings, ensuring that they are accurately compensated for their efforts.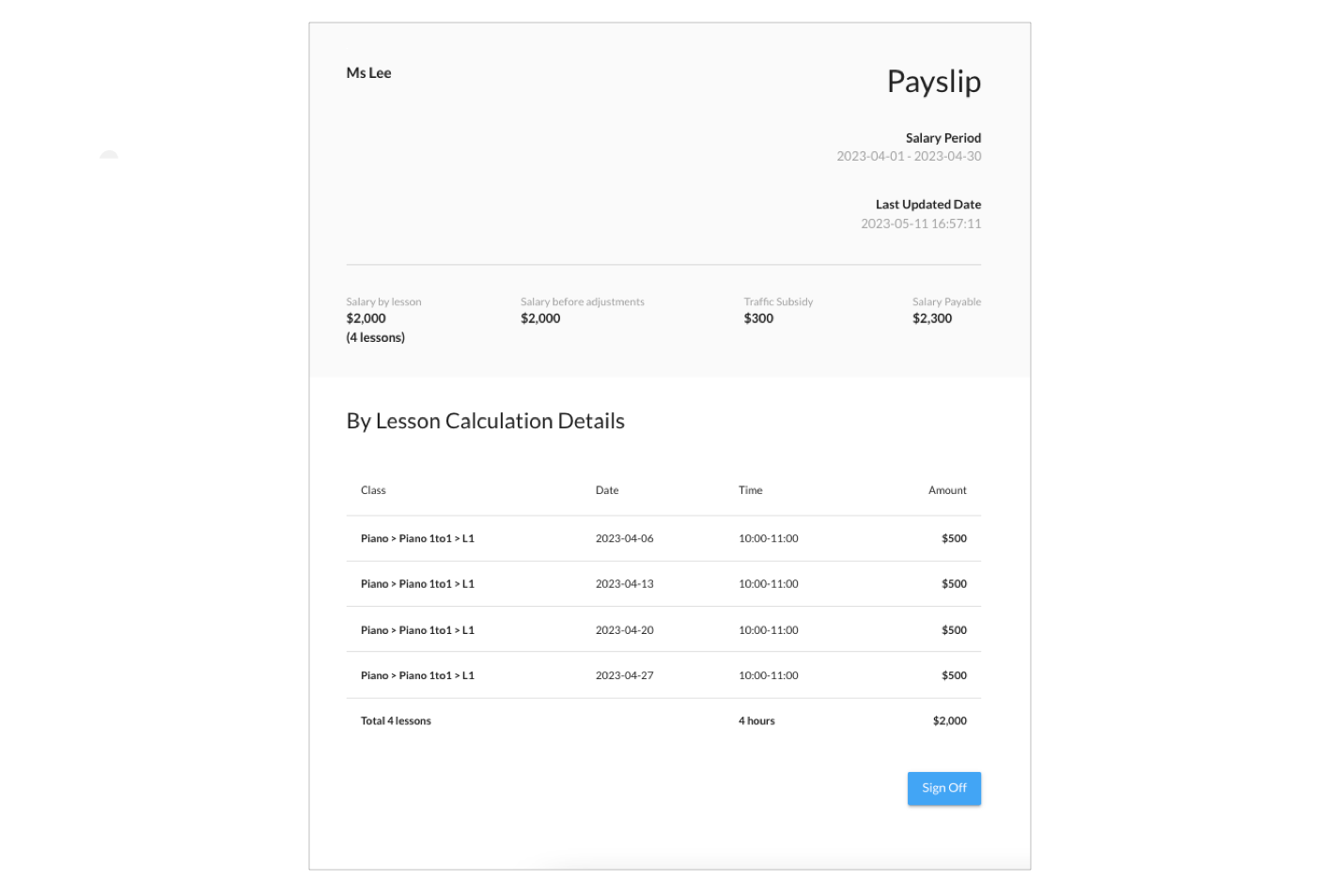 ---
Refine payable amount with manual adjustments.
We understand that each organization has unique payroll requirements. That's why Schooltracs allows you to customize the payable amount to fit your specific needs. Whether you need to make adjustments for factors like pensions, subsidies, or bonuses, our system has you covered. You can apply Excel formulas or manual inputs to modify the payable amount, and the payslip will accurately reflect these changes. This level of customization ensures transparency and ensures that your teachers receive the appropriate compensation they deserve.

Don't let payroll become a burden on your time and resources. Schooltracs' payroll system simplifies the entire process, from attendance consolidation to payslip generation. By automating these tasks, you can focus on more important aspects of your school's operations. Say goodbye to payroll stress and hello to a streamlined, efficient payroll management system with Schooltracs. Let us handle the details so you can focus on what truly matters - the success of your school and the well-being of your staff.